The NEW Flagstaff Bone & Joint Campus, located in Central Flagstaff
Welcoming Patients to Our New Flagstaff Medical Office Building
525 North Switzer Canyon Drive
Flagstaff, AZ 86001
Come visit our new campus which offers more convenience for patients. Our ambulatory surgical center and medical office building are on the same property, we have adequate parking, more clinical space, and we have expanded all our ancillary services which include:
Occupational and Physical Therapy
Same-Day Appointments and Walk-Ins
Custom Bracing
Durable Medical Equipment
Digital X-Ray and Ultrasound
EMG Nerve Conduction Studies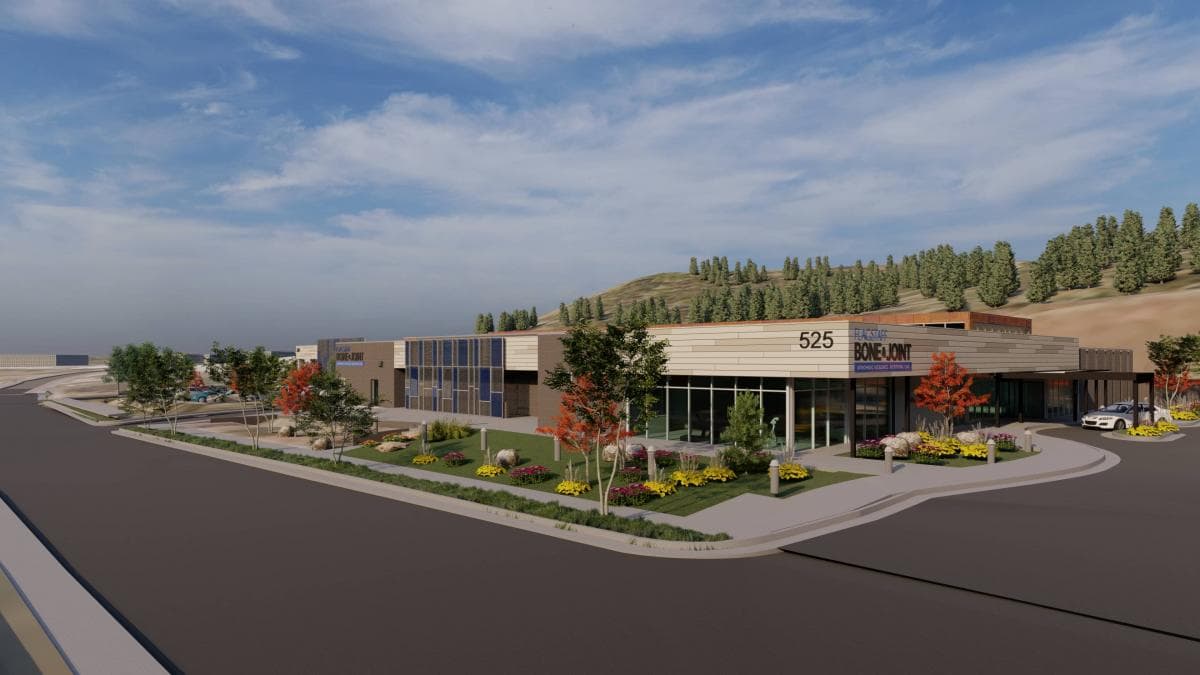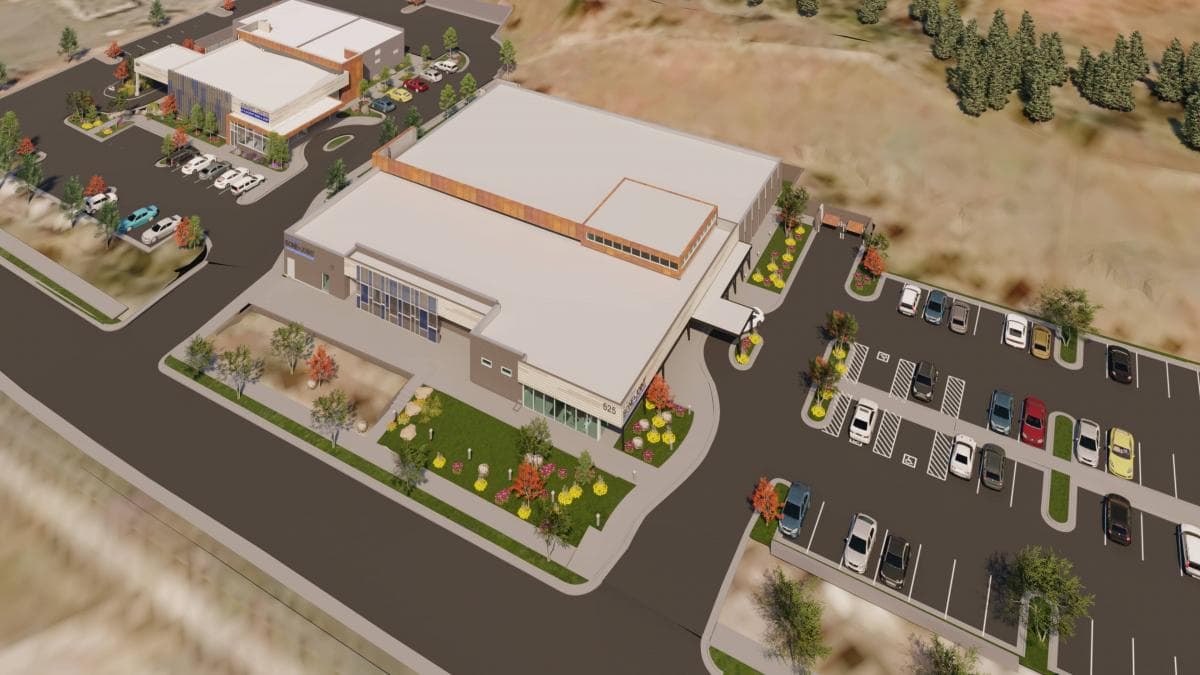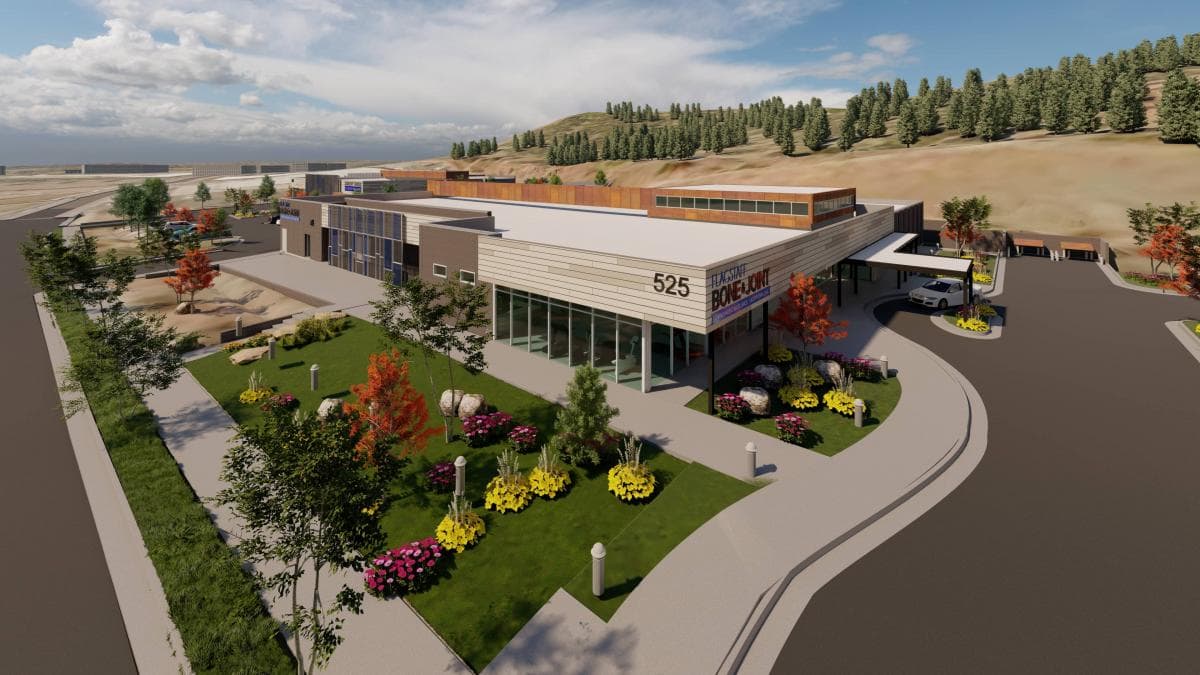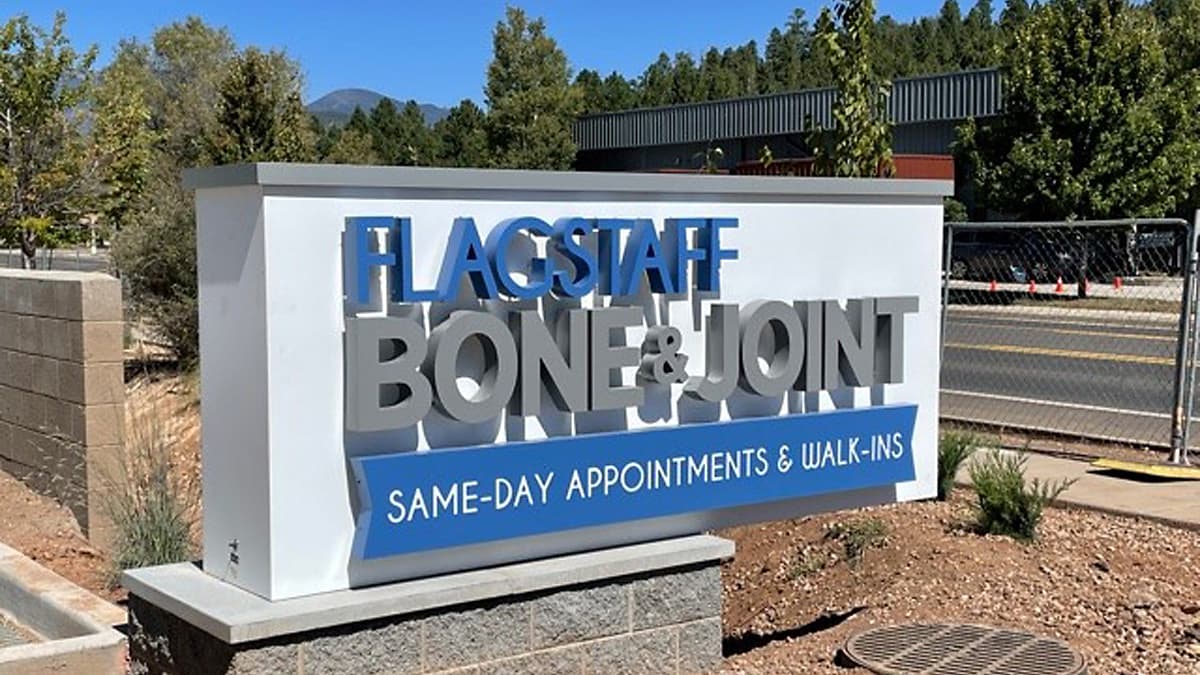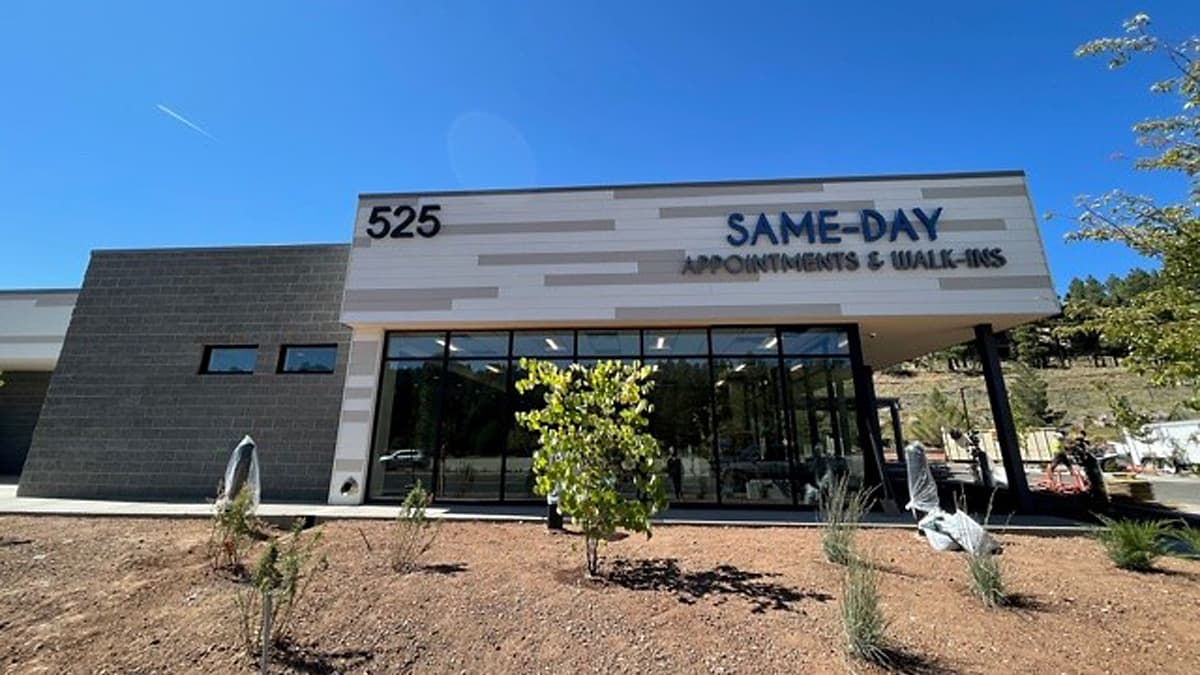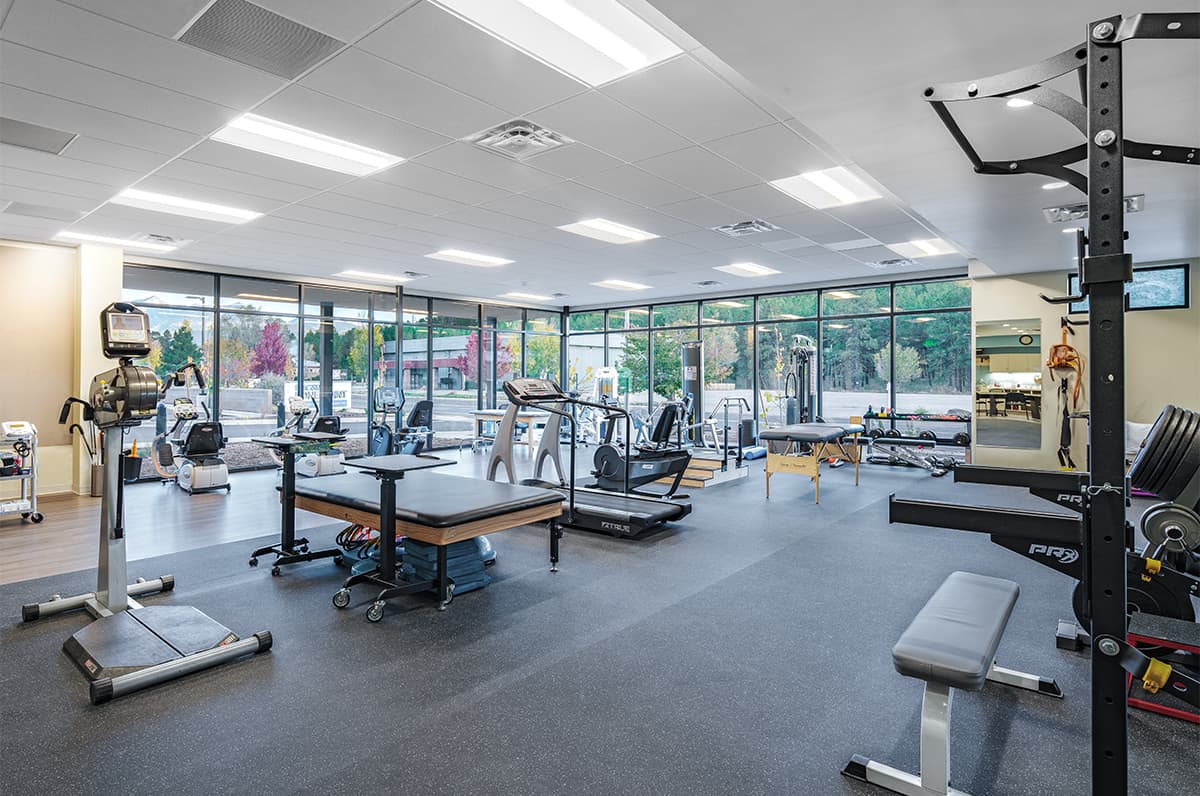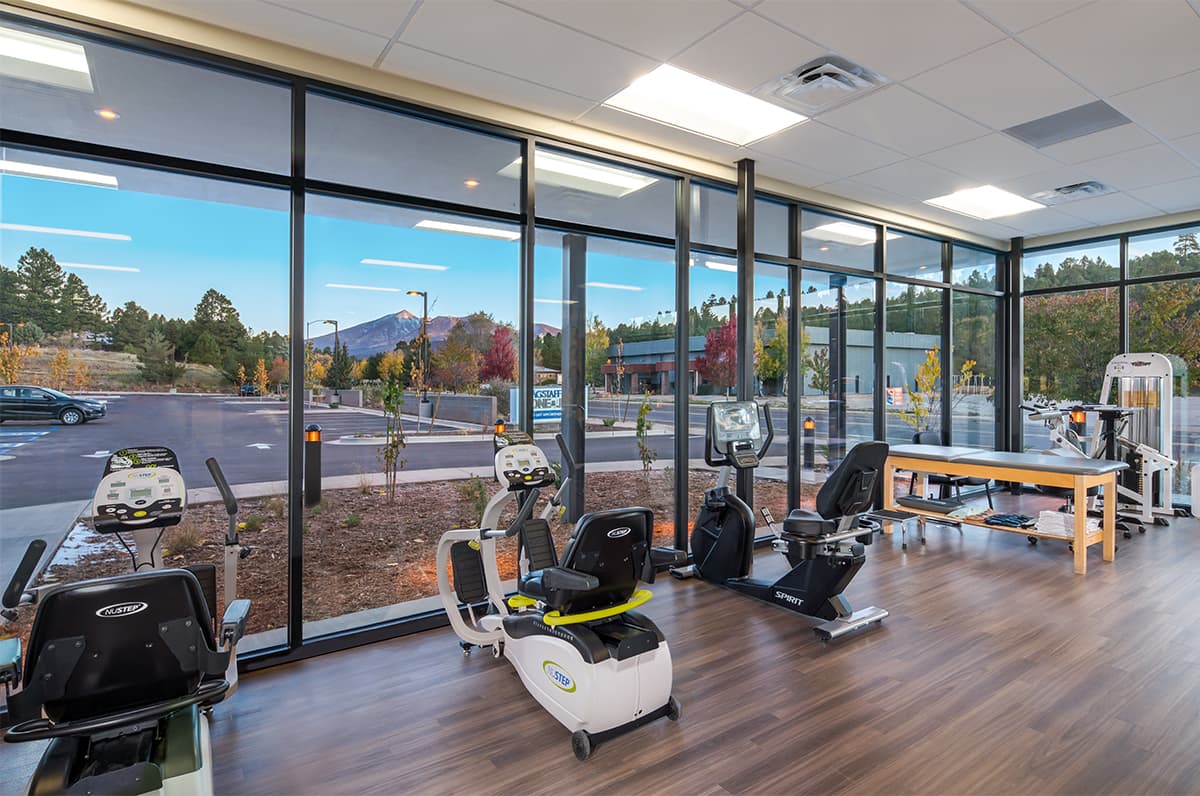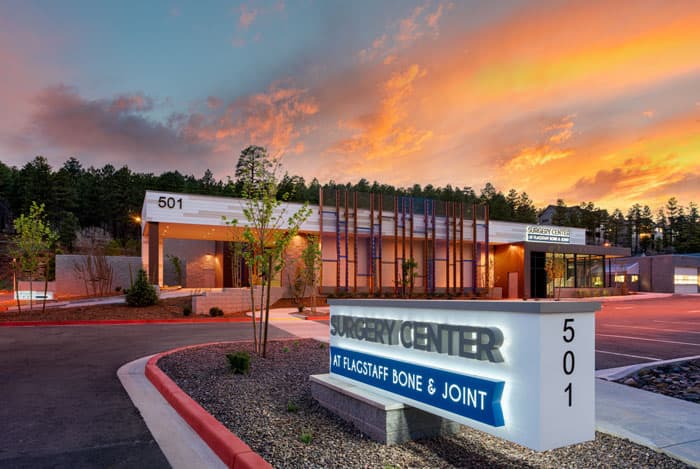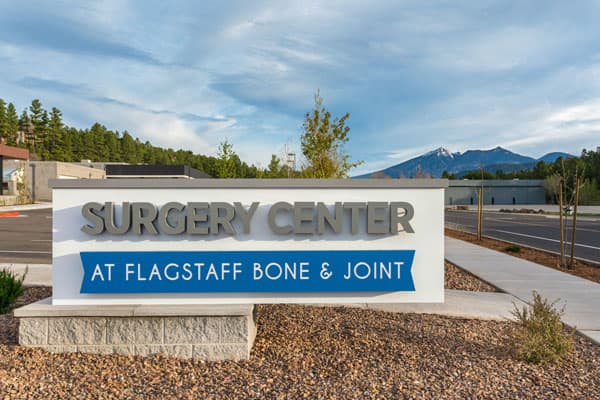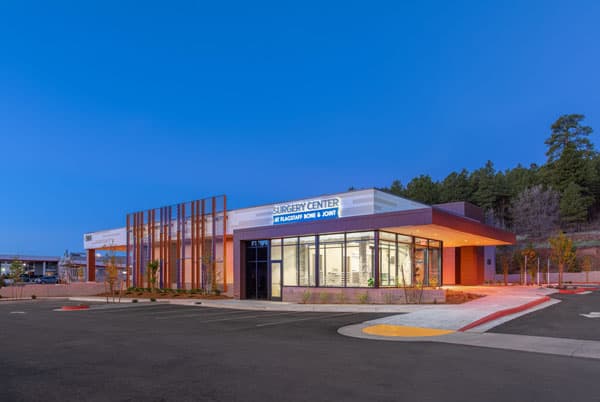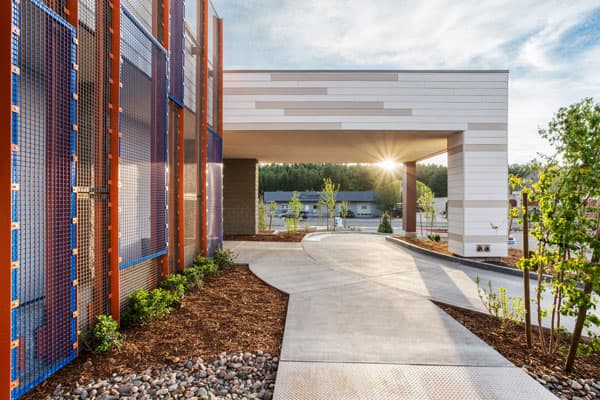 The Surgery Center at Flagstaff Bone & Joint opened in April of 2020. The Center is an outpatient (same-day) surgical facility that offers an effective and safe alternative to surgery in a hospital setting. Nationally, we see more and more orthopaedic procedures being performed in an outpatient setting, giving patients more options in choosing the location, the quality, and the overall cost of their orthopaedic care. This Center performs many orthopaedic surgeries ranging from wide-awake carpal tunnel releases to advanced, robotic-assisted spine and joint surgeries.